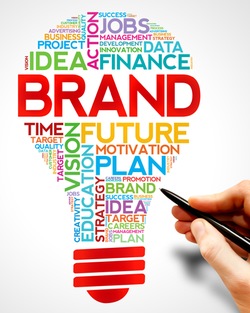 TNB's professionals have outlined some of the primary areas of concentration below. It is important to note that this is not an all-inclusive or predetermined list. Rather, is meant to provide insight into TNB's thought process and methodology of brand and image. Many of these phases will occur in stages and/or in parallel.
Brand: Scope of Work
Prior to any work commencing, TNB's team will develop a clear scope/statement of work for client approval. Following the Discovery Phase and Brand and Image Audit, adjustments may be made to the statement of work. The scope/statement of work and program budget will not be altered without prior client consent. Appropriate deliverables will be identified and included as part of the scope/statement of work.
Brand: Discovery Phase
Seeking understanding and input is the first step of our communications work. During the discovery phase, "deep dive" sessions (in person and/or by phone) with be conducted with key subject matter specialists, thought leaders and stakeholders to better understand the industry, needs, desires, opportunities, threats and the competitive landscape. This phase also will provide a deeper understanding of how to effectively communicate with target audiences (where they turn for information, purchasing etc.), as well as what specific training needs may be required.
Brand: Brand and Image Audit
The client will be requested to provide TNB with examples of all marketing and communication materials (internal and external), product sample(s), packaging, delivery, social media scripts, sponsorships, color palette, primary font style(s) and any other form used to communicate the company. Additionally, a competitor composition and target audience profile will be requested.
TNB will review, analyze, and prepare a storyboard of all materials providing a visual presentation of the company's "current" branding stage.
Following the presentation will be an identification of the gap between "current" and "desired future brand" conducted with key stakeholders. The results will serve as the roadmap to achieve the desired branding goals.
Brand: Message Development
Based on information obtained during the discovery phase and the brand and image audit, core messaging will be developed to serve as the foundation for all the tools necessary to build the brand and market the company. Clients must be fully committed to this step as it sets the course for all future activities.
Once the messaging is approved, a marketing outreach plan and roadmap (timeline) will be developed to guide strategic communications. Also important to the planning process is the determination of key benchmarks for success.
Brand: Material Design and Development
The brand roadmap will dictate what program materials are necessary to support the overall objectives. TNB consultants have the expertise and experience to develop customized turnkey deliverables – from marketing pieces and media relations materials to multi-media presentations and training resources.
Establishing an effective "front door" or online and media presence is necessary for almost all of today's branding programs. TNB has experience designing the concept for Web sites, executing search engine optimization campaigns, developing Internet-based marketing strategies and employing social media tactics to reach new audiences. And for added credibility, they employ media relations strategies – from the placement of bylined articles to media tours – to obtain editorial coverage.
Brand: Training Programs
Designing and developing customized training seminars, outreach scripts, and curriculum will provide the necessary skills for appropriate audiences to service inquiries within help-centers and staff.
Brand: Focus Groups (Internal and/or External)
Based on the complexity of messaging, timeline and resources, formal and informal focus groups may be utilized at different times to validate the messaging, refine materials and hone the training programs.
Brand: Spokesperson Training
To ensure that all spokespeople communicating on behalf of the company "speak with one voice" (deliver consistent messages), a series of spokesperson training may be conducted. Participants will receive messaging documents and will have the opportunity to practice delivering key messages and communicating the program's value propositions. This may be accomplished with video in order for the spokesperson to view the delivery.
Result example:
Served as an integration manager, merging seven financial service organizations, creating a new national company with over 4500 financial advisors. Established and managed the coordination of task forces that focused efforts on the evaluation of current processes and activities within each company and designed the ideal approaches.